DOCTOR DISK
is
PHIL SMITH


Product Specialist
Windows 95
Windows 3.1
Contact Details
Currency Converter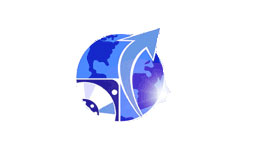 For Data Recovery see ESS Data Recovery and mention Dr Disk, Reseller # 1024, to receive a discount and a free hard disk.
Making Money on the Web - My thoughts on it.
Current Virus Information
Virus Tracking Page

Services
Information
Warranty Information
About the Company
About Phil Smith
Travels by Motorbikes and Sidecars
Motorbikes and Sidecars
Chang Jiang 750, CJ750
Riding With Purpose - Motorbike Podcasts
Statement of Faith
Family Photographs
Journey to the West
Phil's Resume
ACA, ACoA, Adult Children
Adoptive Families of Hong Kong
Hot Pages

Phil's Typhoon Page
Handy HK Links
Back to Home Page


31/10/98
Australian Motorcycle Tours

Money Making page: Can the ordinary person make significant amounts of money on the Internet?
I often get asked about making money on the web. I shall be writing here some of my thoughts on this.
Have I made money on the Internet? Yes, I have!
Have I made millions and been able to give up my job and live on holiday islands? No, I have not!
You might notice that there are ads supplied by Google on the sides of this page. How those make money is that visitors see an ad about something in which they are interested and if they click on it, I get paid a cent or two for their clicks. This doesn't sound much, but those clicks do add up and by August 2008 they had added up to almost fifty dollars. I am not retiring on that, but it is income I would otherwise not have made. This is a slow and steady income. If my website were more popular, the income flow would be much faster. But I do not really have time to promote my website.
Basically nobody makes money from the Web by doing nothing. I already had this website and added some advertising and it just started to flow in slowly. If I were to be more proactive and set up opt-in mailing lists and similar marketing methods, there is no doubt I would make money much more rapidly. I personally hate spam, having had to close down my e-mail account for my business after receiving more than 1000 junk e-mails per day. I am therefore not likely to set up my own e-mail list. If I change my mind and do so, you may be very sure I shall let prospective members know that they are opening themselves up for receiving marketing e-mails from me, and I shall guarantee never to sell addresses from that list.
When I was in the business of selling computers some people bought computers as a result of finding me via this web site and so I suppose I made thousands of dollars from it back then, but I emphasise that the money was made by selling computers rather than by having a "magic" website. I provided value-added services such as installing software and hardware and transferring all the documents and pictures from the owner's old computer to their next one. In other words, I worked for that money.
Today, it is true that there are hundreds of millionaires who have made money on the Internet, but they have all sold some thing or service or have done something to earn that money. It is possible to buy "ready-made" systems to earn money on the web, but do not expect such systems to work "like magic," despite the extravagant claims made by those who sell them. Many do make large sums of money from these schemes; the examples cited on the web pages and e-mails are true, but the ones who make the money put in a lot of time and effort to do so. Many buy such schemes and never get around to doing all the steps laid out therein and therefore never make any real money.
The advertising banner at the centre top of this page represents a system I have bought. If visitors click on the banner, watch the video, and buy the system, I shall make a small profit from the commission. The one who buys the system may or may not make money; it all depends upon whether they take the few simple steps necessary to do so. I could not guarantee that any specific person will make any money out of it. Some will undoubtedly apply the system much better than I have done, and they will indupitably make much more money out of it than I ever will. During the coming weeks, I shall add further steps to make more money from the system. I expect to fairly easily make more than the amount I outlayed; it will just take me some time and effort.
Articles that are published on the web help your money-making systems work for you. Here is an Article I have copied straight from the system I bought recently. I shall be publishing this in many places to draw visitors to my sales web-site:
A new breakthrough secret is all you now need in order to get your Google AdWords pay-per-clicks FREE!

A gentleman from New York discovered what he calls an "oversight" on the part of 99.9% of all marketers that allows him to get otherwise paid-for advertising at Google as well as all other search engines that allow sponsored ads.

And no, nothing about his "secret" is illegal - nor does it require that you know someone on the "inside" at Google, Yahoo, MSN, Overture and others.

Instead, the New Yorker boasts proudly "...this is something that I caught onto just before 2000 when there was so much search engine craze running around, and started doing small just to test things at first ... but which I later expanded on after getting the hang of it."

This same fellow went on to start and operate sixteen separate online companies selling everything from pet food, DVDs, children's toys & games, books, software, and sold not only his own manufactured products but became an affiliate for other web businesses - all the while applying his mastermind secret.

Over the course of nearly eight years the New Englander confesses "I've actually gotten over $87 million in advertising that using my secret I never had to pay for ... and the largest share of which was more recently in Google pay-per-clicks as well as other forms of pad advertising at search engines ... all of which I got for free ..."

So powerful is his secret that he's able to monopolize any niche online, and can always secure the top premium spots just above the usual organic results featured at most search engines.

He still has to set up an account with the search engines - but after applying his secret he is removed from having to pay for all the costs otherwise involved.
Again, nothing about his secret is either illegal or robs from the search engines.
One spokesperson from one of the most popular search engines said chuckling after being made privy to this amazing secret "Wow! Ha! This is really unique ... and in my expert opinion it would only serve to enhance and bring more business to us at [name of search engine withheld for legal & confidentiality reasons] and not cause us to lose business in the slightest. Amazing!"

The northerner revealed that in this nearly eight years' period of time since applying his secret he's done well over $300 million in sales revenue with a most diverse line of products, and most recently in the last two years netted nearly $166 million after really "buckling down and pressing my secret to its fullest potential."

Now to everyone else's fortune, the city slicker is releasing his secret for getting an unlimited amount of pay-per-click ads to the general public. But he's not promising any of us for how long.

A bit of an eccentric, the gentleman says "We'll see just how long I can make it available before it saturates things."

One famous public web guru pointed out that although this man may gain economically more so as a result of the publication of his secret "he's already so amazingly rich that whether he continues or discontinues its sale will neither make nor break the man, but not grabbing it for yourself while it's still available could prove disastrous for you as you may only have one chance, and a very limited one at that, to get this."

It is currently available at:

http://www.1MillionDollarsInGoogleAdsFree.com/drdisk

...so you may want to head on over there now and get it.

It's in a very easily readable format and is quickly and readily understood and mastered by anyone with even a 4th grade reading level.

While you're there, why not scroll down and review for yourself the huge successes others are now having with this incredible breakthrough in targeted advertising now made freely available to the rest of us?

To your success,

-Phillip Smith
I shall probably alter this article somewhat, as soon as I can make the time, before I re-publish it. This will make it a "new" article which can therefore be widely published. The steps for doing this were provided to me when I purchased the system. You can also do this to make money for yourself. Just follow whichever system you choose to purchase. But don't expect it to make money by magic. Because it won't! You do have to do some work.
I am preparing more copy for this page at the moment. Check back here soon.
NOTE: If you know of any links which you think should be added to this page, or if you find that some of the links on this page do not work, or if links now lead to unsuitable content, please email me at phil DOT drdisk AT gmail DOT com to advise me of the details.
This page was last updated on 16/08/08 at 19:02:39 Hong Kong Time.
This page was begun on 16th August 2008 and has since then been viewed
times.
You are visitor number
(total hits to all pages in this web-site) since 24th June 1997.
Copyright © 1996 - 2010 Phil Smith, all rights reserved. All contents in this web site are provided as is without warranty of any kind. Phil Smith expressly disclaims any liability from the use of any information in this web site.
Note: for sections of some of the pages within this site attributed to [HKO]: the links and materials provided therein are supplied by the Hong Kong Observatory and the following Notice is applicable to those sections: Copyright Notice: All weather information shown here, including but not limited to all text, graphics, drawings, diagrams, photographs and compilation of data or other materials are provided by the Hong Kong Observatory. Any reproduction, adaptation, distribution, dissemination or making available of such copyright works to the public is strictly prohibited unless prior written authorization is obtained from the Hong Kong Observatory.
Note that the e-mail address for Phil Smith (also known as "Doctor Disk") has been changed to phil DOT drdisk AT gmail DOT com with effect from 18th March 2006. To use this e-mail address, in your e-mail program's "To" field, type out the words in blue replacing " AT " with "@" and replacing " DOT " with "." so that there are no spaces. Sorry for the inconvenience, but my junk mail had passed 1,000 items per day.